Pre-School Year Information
Upcoming Events
Monday, 3rd April 2023
Banyan Theatre
Tuesday, 4th April 2023
NURSERY CLOSED
Wednesday, 5th April 2023
NURSERY CLOSED
Thursday, 6th April 2023
NURSERY CLOSED
Friday, 7th April 2023
NURSERY CLOSED
Monday, 10th April 2023
NURSERY CLOSED
Tuesday, 11th April 2023
NURSERY CLOSED
Wednesday, 12th April 2023
NURSERY CLOSED
Thursday, 13th April 2023
NURSERY CLOSED
Friday, 14th April 2023
NURSERY CLOSED
Thursday, 20th April 2023
Gathering Drum
Friday, 28th April 2023
NURSERY CLOSED
welcome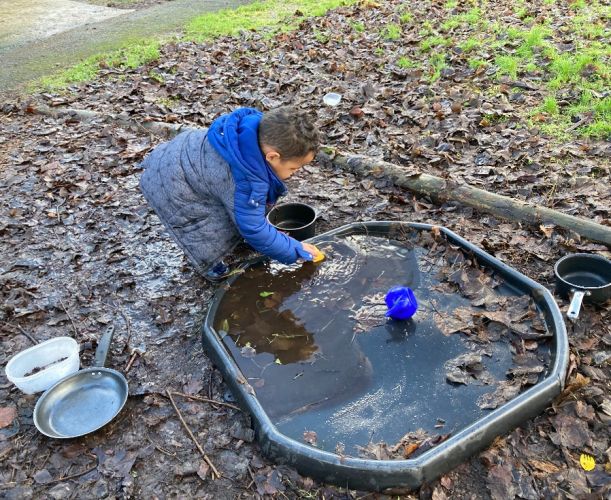 APRIL
WELCOME to Mossley Nursery School
APRIL TARGET - We have been enjoying looking for writing all around us. See if your child knows what signs
or writing around them mean. Road signs, shop signs, icons and symbols in the home. Can they see
their name letter? Can they see any letters that are the same? Some children are also enjoying using
their mark making to write letters and letter shapes. Allowing free mark making of squiggles and the
child's own writing is the first steps to seeing themselves as a writer. Formal copying can often make
children anxious. Their own lines and squiggles or their own letters can help them to build confidence!
Happy Birthday to AJ who had his birthday in February and to all the children who had theirs in March - Imogen, Charlotte and Harley (Red Class) Charles (Green Class)and Joshua, Caben and Nina (Blue Class). Hope you all had a great day!
School Holidays 2022/2023
HALLOWEEN 31 October – 4 November 2022
CHRISTMAS 22 December 2022 – 3 January 2023
HALF TERM 14 – 17 February 2023
Staff Training 17 March 2023
EASTER 4 - 14 April 2023
Staff Training 28 April 2023
MAY-DAY 1 May 2023
BANK HOLIDAY 8 May 2023 29 May 2023
Staff Training 16 June 2023
Last day of Term – 30 June
Mossley Nursery School, Hazelburn Rd, Newtownabbey BT36 5NA | T: 028 9083 5549