Upcoming Events
Friday, 23rd November 2018
Banyan Theatre
Friday, 7th December 2018
W5 Trip
Monday, 10th December 2018
Gathering Drum
welcome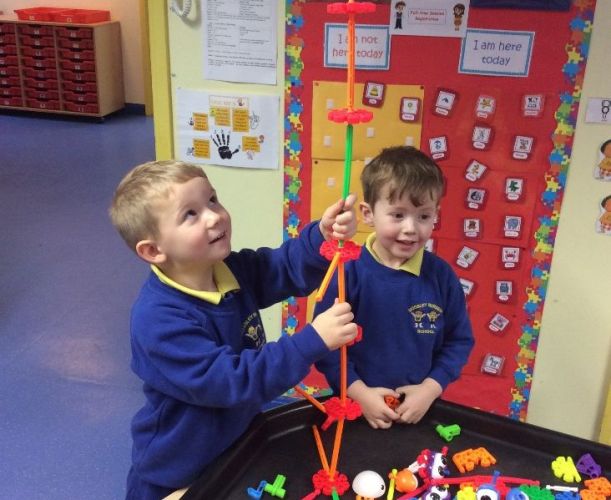 NOVEMBER
NOVEMBER'S TOPIC - NURSERY RHYMES & FAIRY STORIES Colour - RED
Lots of stories and rhymes this month. Our Book Sale is on from the 5 - 9 November in the Community Room...lots of cheap books ranging from 50p. So call in and have a look. This is run by the school so all the profit goes to replenishing our library. We keep the books as cheap as possible so everyone can enjoy a story with their child. Please support us. Thank you.
CHRISTMAS RAFFLE Do you or your partner work for a company who would be willing to donate an item to support our Christmas Raffle? Please let us know if you can help.
October Birthdays - Emma in the Red Class, Sophia in the Green Class and Amelia and Freddie in the Blue Class - Hope you all had a great day!
School Holidays 2018/19
Staff Training
29 October 2018
HALLOWEEN
30 October – 2 November 2018
CHRISTMAS
24 December 2018 – 3 January 2019
Staff Training
4 January 2019
HALF TERM
18 – 19 February 2019
Staff Training
16 April 2019
EASTER
17 – 26 April 2019
Staff Training
3 May 2019
MAY-DAY
6 May 2019
BANK HOLIDAY
27 May 2019
Staff Training
28 May 2019
ALL DATES ARE INCLUSIVE
Last day of Term – 28 June
Mossley Nursery School, Hazelburn Rd, Newtownabbey BT36 5NA | T: 028 9083 5549