Upcoming Events
Wednesday, 20th February 2019
Health Review
Monday, 25th February 2019
Gathering Drum
Tuesday, 26th February 2019
Health Review
Wednesday, 27th February 2019
The Ark Farm Visit
Thursday, 7th March 2019
Wee Critters (Sessions as Normal)
Tuesday, 12th March 2019
Jo-Jingles (Red/Green Classes)
Wednesday, 13th March 2019
Jo-Jingles (Blue Class)
welcome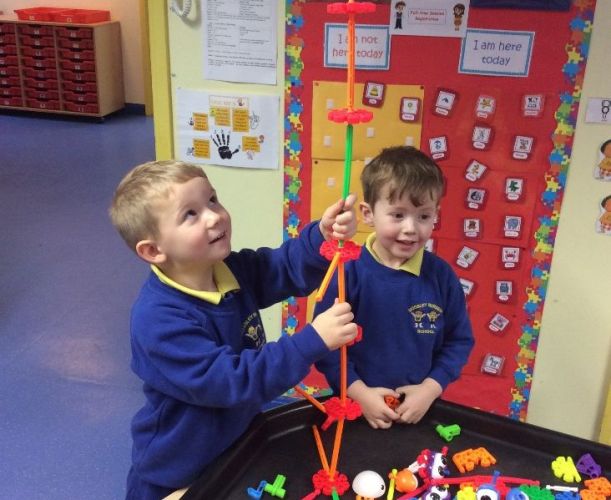 FEBRUARY
FEBRUARY'S TOPIC - 'PEOPLE WHO HELP US' Colours - Pink and Purple
During February we will be talking about people who help us. Can you come to talk about your job or let us borrow equipment?
CHANGE OF DATE
Due to unforeseen changes for the 2019/2020 Nursery Admissions the Nursery will now be closed on 7 June instead of 28 May. This is to facilitate visits for new parents. Sorry for any inconvenience caused.
JANUARY Birthdays - Ella, Winter, Abi and Sienna in the Red Class, Zain and Sophie in the Green Class - Hope you all had a great day!
School Holidays 2018/19
Staff Training
29 October 2018
HALLOWEEN
30 October – 2 November 2018
CHRISTMAS
24 December 2018 – 3 January 2019
Staff Training
4 January 2019
HALF TERM
18 – 19 February 2019
Staff Training
29 March 2019
16 April 2019
EASTER
17 – 26 April 2019
Staff Training
3 May 2019
MAY-DAY
6 May 2019
BANK HOLIDAY
27 May 2019
Staff Training
7 June 2019
ALL DATES ARE INCLUSIVE
Last day of Term – 28 June
Mossley Nursery School, Hazelburn Rd, Newtownabbey BT36 5NA | T: 028 9083 5549